ABOUT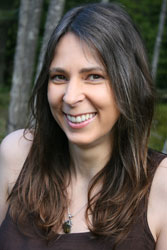 Thirty-four middle grade novels (some of which have not been published in English but that I hope to release one day), a number of screenplays, audiobooks, poetry, short stories, articles, a non-fiction book for kids, editing, mentoring other authors, publishing my backlist… and now a novel (and maybe a new series?) for grown ups! I just can't seem to make up my mind! Of course, I have been writing for more than 20 years, so I've had time.
Throughout it all, I've done my best to make a positive difference in the world through encouraging others to find their personal power, whether they be my readers or the extremely talented authors that I work with.
For years, my motto was an old Japanese proverb: "Fall down seven times, stand up eight." I kind of needed it to set up a viable writing/editing/publishing career. Anyone who has tried any of those things will know it's not easy.
A while ago, I switched to a new one, one I made up myself: "Believe. Create. Inspire." First, believe I can do it, then create it, and finally, allow that creation to inspire both myself and others.