ABOUT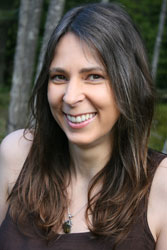 I love creating stories, whether it's fiction or screenplays, or not writing at all, but producing films – my newest venture!
I've been fortunate enough to be published with 34 juvenile novels (some not released in English yet), poetry and short stories, articles, and a non-fiction book for kids, plus have written a number of screenplays (though I only have one for sale right now), and now four of my books have been made into audiobooks!
For years, my motto was an old Japanese proverb: "Fall down seven times, stand up eight." I needed the bolstering while setting up a viable writing/publishing career. Anyone who has tried either of those things will know it's not easy.
A while ago, I switched to a new one, one I made up myself: "Believe. Create. Inspire." First, believe I can do it, then create it, and finally, allow that creation to inspire both myself and others.
If you want to come on the journey with me, sign up for my Newsletter HERE!
Happy Reading!