ABOUT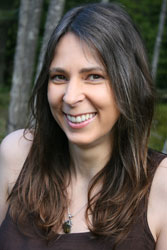 I've been a professional writer for more than 20 years, with feature and short screenplays written, short stories and poetry published in various lit magazines, and over 3.5 million of my 34 novels (plus one lonely non-fiction book) printed in numerous languages by different publishers around the world.
Right now, I'm working on a novel, with a second novel scheduled as soon as I'm done. I'm also thinking about various screenplay ideas (which shall be next?), and I fill in the cracks with editing. Busy days!
I have a strong belief in following my passion to make a positive difference in the world, and I do my best in my written works (and my editing/mentoring) to encourage others to find their personal power.
For years, my motto was an old Japanese proverb: "Fall down seven times, stand up eight."
Recently, I've switched to a new one, one I've made up myself: "Believe. Create. Inspire." First, believe I can do it, then create it, and finally, allow that creation to inspire both myself and others.
If you want to keep updated on my work and various freebies, sign up for my newsletter HERE.